"A healthy mind resides in a healthy body" It is clear that a healthy body is an abode to a healthy mind. But is it possible in today's world? Between examinations, assignments, and maintaining a pro-active social life, a lot of students fall prey to an unhealthy lifestyle. The reason being, lack of time to keep up on their well-being due to which a lot of diseases engulf them. Studying late at nights, food choices, irregular and tight schedules etc take their toll on their health in the long run. Does juggling between multiple tasks at a time render you devoid of the urge to keep yourselves fit? How about getting some tips to improve yourdaily routine? This is why we have got your back! My Assignment Servicesis a one-stop platform where you can not only get personalised guidance on all your assignments from experts but also equip yourselves with tips and tricks regarding a lot of topics. In this blog, ournursing assignment helpexperts will be sharing someuseful healthy lifestyle tipsthat would not only keep you fit but also foster a lot of positive energy in you.
Mental Health And College Students: The Mystery Unraveled!
Before ournursing assignment writersshare with you5 healthy lifestyle tips for university students, we would like to establish the relationship between mental health and life of college students. There is a deep connection between these two things. It has been found that only when students gain command over their mind, they can stay fit. Have a look at this infographic:
Now that you have all the facts in front of you, it must have dawned upon you to improve your health, isn't it? Go on and read thesehealthy lifestyle tips.
Say Goodbye to Unhealthy Habits with these Useful TipsBy Experts
It has been observed by our experts that amidst the chaos of adjusting to the new college life, maintaining a healthy diet regimen and regular exercise falls by the wayside. So, this is the perfect time to again say hi to those long-lost habits and work upon yourdaily routine. Have a look at these5 healthy lifestyle tips for university studentsthat we have suggested to every college-going student with the motive of keeping them fit and healthy:
1. Getting engaged in a regular exercise routine
You might have come across a lot of people suggesting you exercise regularly and explaining you the benefits of it. However, there is one pro that no one mentions. As per ournursing assignment helpexperts, when students get engaged in day-to-day exercises, it not only helps them stay healthy but also fosters a high level of self-esteem in them. During this phase, students get to know their real self. It is believed that self-esteem is paramount for university students and when they start taking care of it, that is what is known as self-love. This process encourages them to stay focused on their studies and pursue their interest while balancing their social lifestyle as well.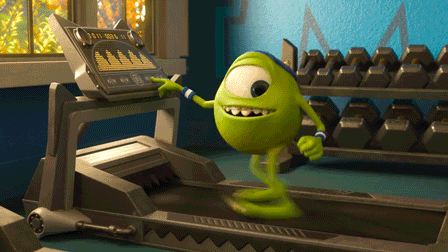 But, go slow as nothing can take place in a few days. You don't want to fall like this, do you? Be consistent and choose the best exercise that suits you. Choose the most appropriate time for it and begin doing it regularly.
2. Search for Work Buddies. Who are they?
We know the importance of a peer group in a student's life. So, why not use this group and break the monotony of your lives? Don't you feel it would be great if all the rigorous work can get transformed into a hangout? Yes, that is what work buddies are for. Rather than procrastinating to go for gym class alone, get hold of some friends who can accompany you there. Throw in the best pair of sports shoes you have and try your hands in some interestingsports activities! When you have your friends around you, everything is exciting, isn't it?
3. Divert your route towards the grocery store!
I am sure, you already know the importance of a healthy diet in maintaining a healthy lifestyle. But when it comes to following it in our daily routine, do we do it? For this, we advise students to divert their reach towards a healthy diet. When your room will be stocked with healthy snacks and green vegetables and fruits, you will be less likely to order for unhealthy food. When you start eating healthy, you will automatically stay fit and also save a lot of money on your dining bills! Was I able to solve one of your problems?
4. Avoid studying at night
Ournursing assignment helpexperts do understand that it is often not possible for students to complete their assignments on time. This leads them to stay awake in night to complete their unfinished tasks. It is okay to do so once or twice, but repeating this on a day-to-day basis is very harmful to the health of students. Not just in terms of an increase in the stress levels, but also snatching the potential of students to work actively throughout the day. To avoid studying at night, we recommend you to plan your daily routine as per the given deadlines. When you will channelize your energy throughout the day, there will be no need to stay late at night! Naturally, you will stay healthy and fit.
5. Stress management is the key
The main reason why students deviate from following a healthy routine is that they are not able to manage stress. In today's world where students often find it difficult to cope up with their examinations and assessments, stress management is the key to a healthy body and lifestyle. Our experts suggest students find ways to mitigate their stress levels before it strikes the peak. Now, these ways can vary, depending on individual student needs. While some of you might find it helpful to take frequent breaks in between your study schedules, others might just want to complete the work first and then go out for a walk or movie date with their friends. Whatever you choose to do, the keyword here is 'stress management'! With these5 healthy lifestyle tips for university students, we feel that we have given you a handy guide to a healthy body. Finally, you are good to go. You can now give a kickstart to your new academic journey or resume the existing one with double energy. Just in case, you would like some more tips or knowledge on any other similar topics, you know whom to contact, don't you?
Focus On a Healthy Lifestyle While Our Experts Handle All Your Assignment-Related Stress With Ease!
It is a well evident fact that the fear of not being able to complete and submit assignments on time is the greatest contributor to an unhealthy lifestyle in present times. To deal with it, millions of students have unhesitatingly taken help from ournursing assignment helpexperts.
My Assignment Services
has a large panel of healthcare professionals who know how to overcome stress and anxiety. With our deadline-specific guidance, we have always been able to equip students with high-quality reference assignment solutions within the given deadline. In addition to this, you can also talk to our customer care team to get more information and tips on a variety of health-related topics. Just like we have given you5 healthy lifestyle tips for university studentsin this blog, we will never say no to any of queries. So, contact us today for guidance or reference assignment solution on any topic.