Now that you've spent sleepless nights in designing a robust assignment that can fetch you desirable grades, it is time to wrap it off like a pro! For this, we have got curated some amazing last-minute tips before assignment submission tips for you. To sail through all the last-minute anxieties, several students have chosen My Assignment Services as their anchor. With all the hard work and effort that you have put behind your assignments, it is all that you do in the eleventh hour before submission, what counts. Thus, our assignment writing help experts are here with some tips that would help you walk through this crucial time and submit praiseworthy assignments. So, what are we waiting for? Let's get started. But before that, introspect and tell us, are you managing your time effectively? If not, then these tools can help you.
The above are a few time management tools for students that have helped students in channelizing their time efficiently and saved themselves from the last-minute stress and chaos before the assignment submissions. Our assignment help experts in the USA have been using these applications for many years now, which is why it doesn't take much of their time in saving time for assignments. Even you can use these and utilize the time effectively. As a result, you would have an ample amount of time left with you to complete your assignments. We have a wide range of such tools that help students manage their time efficiently. For more information regarding this, it is the perfect time to approach our experts. Now, let us move ahead and share with you some last-minute tips before assignment submission.
Running Short Of Time? Simply Use These 5 Last-Minute Tips Before Submitting An Assignment!
Now that you're already short of time, we cannot afford to waste any more time.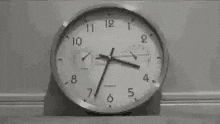 So, without any further ado, let us get straight to the tips that are not only easy-to-follow but tried and tested by us as well. Try using them, the next time you begin attempting an assignment and we're sure that you would come out with flying colours.
1. Proofreading never goes in vain!
A lot of students believe that proofreading takes a lot of time. Due to the fear of wasting time, they ultimately skip this step and directly submit the assignments. This is where they lose out their grades. Be it an amateur writer or an expert, everyone makes mistakes while writing an assignment. And if you skip this vital step, then you're doing nothing but serving the mistakes to the professors directly. On the other hand, our assignment writing help experts make sure to devote a decent amount of time in proofreading the reference assignment solution before sending it to students. This enables us to present a flawless paper that fetches top-notch scores for students. So remember, proofreading never goes in vain.
2. Don't write gibberish; opt for clear sentences instead
An academic assignment is a formal piece of writing that must be written in a set format and adhering to certain prescribed guidelines. At the eleventh hour, when students face a dearth of time, they generally move on to new sentences without completing the previous ones. As a result, the assignment looks to be a complete gibberish that has incomplete sentences. And why would any professor want to assess an incomplete assignment? In this situation, our experts who provide assignment help in the USA always advise students to check twice and complete the sentence to make them meaningful. When you opt for complete sentences, half of the battle is already won! So before you submit an assignment, make sure that all the sentences are complete and making some meaning.
3. Pay more attention to the quantitative data
But this, we do not mean to undermine the importance of qualitative data. What we mean is, as quantitative data is characterised by numerical, stats, figures and numbers, it requires better attention to focus on it. This is why our assignment help experts devote much of their time in attempting the quantitative part in the assignment. Also, it is way easier to check the qualitative part and takes lesser time. When you are falling short of time, just focus on the quantitative data and as a result, you will get an error-less assignment to submit.
4. Make use of engaging content in the assignment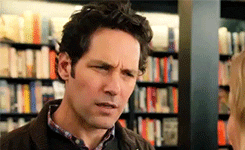 You might be confused on how can a formal assignment be engaging, aren't you? Well, we're not telling you to add humour in your assignments. You just need to back up all the argument used with appropriate evidence and references and you are good to go. There's a reason behind this. Imagine you are reading something and you're not able to relate it with some other incident or event, would you read that complete? No, right? When students use relevant real-life examples to support the arguments and ideas in their assignment, it creates a picturesque scenario in the minds of the readers. And adding appropriate references to support the evidence adds credibility to the paper. When the readers will be able to relate your assignment with themselves and also have proper evidence to validate the claims, won't it become engaging automatically?
5. Never rely upon plagiarised ideas
In a moment of crisis, every student relies upon ideas that are of some other author or writer. Well, that's fine until you have used proper references to give due credits to them. If not, then that would fall in the category of plagiarism. And guess what, plagiarism is the greatest academic misconduct in every university across the worldwide. So, you can simply use the referencing style that has been asked for a particular assignment and make it unique. A majority of students do not possess decent knowledge of different referencing styles. This is what brings them to our assignment to help USA experts. We not only help them with referencing but also provide a copy of the Plagiarism report, at no extra cost with each of the assignments. This way, we validate our authentic work. With these 5 tips before assignment submission, you can easily produce impeccable assignments and reach a step closer to your dream grades. We're there to guide you at each of the steps. You just need to let us know the queries and we ensure to solve all of them at the earliest.
Looking for an Expert To Write Assignments For You Instantly? Here's How to Go About It
Being the leading assignment writing help firm in the USA, we aim for excellence. For this, we host a panel of a steadfast team of academic writers who put all their knowledge and expertise in curating the best of the assignments for the reference purpose of students. My Assignment Services is a brand name that has gradually expanded over ten years and now has become the most favourite assignment help provider for students for all their assignment-related queries. Without wasting any time, just fill up the order now form and we would present the answers to all your problems. You can also avail off a wide range of value-added services from us when you get in touch with us.
Looking for Assignment Help? Get it done Today