Management studies are booming and this generation of managers will certainly be more innovative and creative. While there are a plethora of courses that the broad umbrella of management entail, most of the students choose their careers in knowledge management. And, one of the challenging assignments they face is the BSBINM601 Manage Knowledge and Information Assessment. This unit has further bifurcations of different types of assignments, an Atlantis Health Case Study being one of them. So, let me give you a brief knowledge of this assignment and how the management experts at My Assignment Services approach this task.
Knowledge Management: The First Step For These Assignments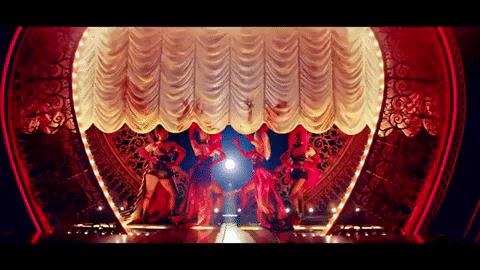 Before I take you further into the subject and the assignment that you need to complete, let me raise the curtain from the question, "what is knowledge management?". As per our management assignment writers, knowledge management (KM) is the process of managing all the assets in an organisation that comes under the knowledge sector. With the help of this systematic process, an employee becomes efficient in enhancing the value of the organisation, while meeting the requirements of the firm as well. There are several dimensions of knowledge management (KM) that need to be incorporated in the Atlantis Health Case Study Assessment. These are:
1. Strategy
As per our management help experts, the strategy of knowledge management is solely dependent on the corporate strategies that get formulated within any organisation. Then only there will be a smooth exchange of relevant knowledge about the assets for meeting the requirements of the firm.
2. Organisational culture
Culture has a direct impact on the interaction of employees within an organisation. So, in a way, it also influences the method of creation of knowledge.
3. Organisational processes
The processes that take place within the boundaries of an organisation has a direct implication on how well KM gets implemented there.
4. Management and leadership
There is a need for several office-bearers such as CKO, knowledge managers, etc who can take charge to implement KM effectively within an organisation.
5. Technology
KM requires a lot of technologies to get implemented. These technologies need to suit the requirements of the organisation.
6. Politics
To implement KM in any organisation, it requires long-term support as well. These have to be cost-effective and saves time.
How To Approach Atlantis Health Case Study Like an Expert?
Now that you are clear with knowledge management, you will be able to understand better how our
management assignment help
team caters to the questions that come to us. Let us now talk about the Atlantis Health Case Study and see how to go about it.
As you can see, this is the BSBINM601 manage knowledge and information assessment question that students have brought to us. There are two concepts that are the most vital in this assignment. These are the risk management information system and decision system support. So, now it is time to know more about these.
Risk Management Information System (RMIS)
It is an integrated system of the computer which the decision-makers use in the organisation. This is mainly used in tracking relevant knowledge and analysing the risk that might come in the way. So, our management professionals guide students on various type of information that comes under relevant knowledge. These cover topics like risk exposure, various measures taken for protection, managing risks, etc.
Decision support systems
Decision support systems, also known as DSS is a computerized program that helps in supporting decisions, action plans, and judgments that take place under any organisation. With the help of this, we have guided a lot of students on studying a huge amount of data. Based on this, students are able to make wise decisions. So, these are the two concepts that play a crucial role in an Atlantis Health Case Study. In addition to this, there are a lot of other components of this assignment as well that act as a hurdle in the path of students. So, if you too face challenges in understanding any element of BSBINM601 manage knowledge and information then you can directly submit all your requirements at My Assignment Services.
Why Not Get the Atlantic Health Case Study Solution from Management Experts?
Just like we have been able to impart all the brief knowledge about BSBINM601, we are also efficient enough in clearing every other dimension that comes under management studies as well. Consisting of more than 5000 expert management writers, My Assignment Services has always been able to cater to the requirements of students in the best way possible. If you haven't been able to find the complete Atlantic Health Case Study solution, then let us know right away! Get in touch with our customer care support or write to us at
[email protected]