The very idea of being an engineer might sound to be mellifluous; the road to becoming one is not as smooth. Since the beginning of the course, students are overburdened with a plethora of back-breaking engineering assignments followed by several strenuous projects to complete.
A culmination of a variety of disciplines and scientific principles, engineering is a field that is applicable to real-world problems. Owing to this, an engineering student takes a toll over students specialising in any other discipline. Due to the bright prospects that the profession offers to students, Engineering becomes one of the most sought after courses in the world. One of the questions that loom large in the minds of aspiring engineers is what classes do you need for engineering.
It is predicted that till the year 2024, there will be a booming increase in the employability options in the field of engineering. As per the stats, every year, it is estimated that over 2,65,000 graduates would be required in this sector. According to the National Careers Service, the salary of a graduate engineer is £24,000 on an average/year basis. For all the top aspiring engineers in the world, companies like BP, Airbus, Heinz and Ford are the best employers.
Before you step into these reputed companies, you would need to gain a comprehensive command over a few of the basic subjects in engineering. To help you shine bright among other engineers, our engineering assignment help experts are here for you.
What Are The Main Subjects Required For Engineering?
For an engineer, the basic subjects to study are science and mathematics that can be applied to real-life situations. There is an abundance of engineering degrees that you can pursue; the subjects that you study vary accordingly.
However, as a starter pack for you, there are a few subjects that are studied by every engineer. So, these are the classes that you need for engineering.
1. Science and Math
Is it even possible to think of today's world without science and math? For an engineering student, science and mathematics are indispensable parts of their life. You can never call yourselves an engineer if you haven't taken any classes in math and science. Regardless of which engineering field you choose as a career, it is a requisite to have a foundational knowledge of these subjects.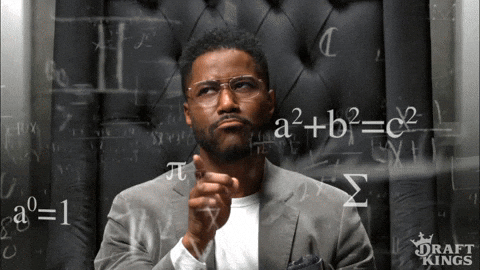 Even if you feel topsy-turvy, this is something that you cannot get out of your schedules. If you ask us about what classes do you need for engineering, then our answer would be calculus, statistics, linear algebra, physics, chemistry and more for there is no engineering without science and math!
2. Core Engineering Courses
There are some core engineering courses that fall under every starter pack for engineers. Knowing what an engineer does and similar concepts won't be taught to you right? (Because that is something you already ought to know)
A majority of engineering courses come with unique core introductory courses like "The Art of Engineering", "Engineering 100 Design Projects" etc. When you attend these classes, you would get acquainted with a wide range of engineering techniques that come handy while solving real-life problems.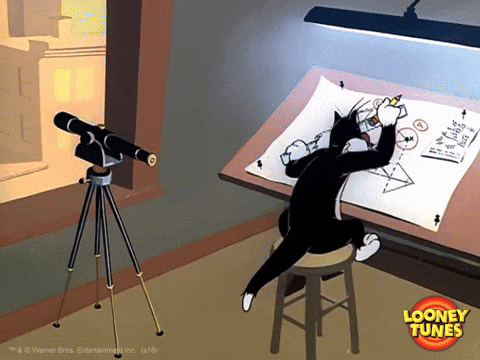 Is being just an average engineer enough for you? Or being a proficient engineer is what you are aspiring for? If the latter is your answer, then these are some of those classes that you need for engineering and must never miss!
3. Specialised Engineering Coursework
The branch of engineering that you pick has a lot to do with the kind of coursework that would be rolled out to you. For instance, according to the United States Bureau of Labor Statistics (BLS), a student who is enrolled in the field of civil engineering has to study engineering mechanics and systems as well as fluid dynamics as a mandatory course. Similarly, if you are an aspiring aerospace engineering student, you will definitely find the subjects of propulsion, designing spacecraft, aerodynamics etc in your course.
As per our engineering assignment help experts, attending the classes of these specific subjects are important for getting a crux of the engineering field that you are into. Therefore, these specialised engineering subjects are those that students mostly look up to and attend regularly.
4. Internships and cooperative programs
Internships and cooperative programs are an integral part of every engineering subject. This is because for being an efficient engineer, together with the theoretical knowledge of engineering concepts, you also need to have a hands-on experience. Thus, our experts always emphasize that attending internships and cooperative programs is a must and must never be ruled out. Therefore, internships and cooperative programs also fall under the answer to what classes do you need for engineering.
A lot of engineering students get confused between the difference between an internship and cooperative programs. Though these terms might overlap at some points, there is a huge difference between the two. To know what are these, you can approach our experts for guidance.
So these are some of the classes that you need to attend when you have already decided to be an engineer. If you are wondering about the assessments, then we are available 24*7 to assist you to complete your assignments on time and get desirable grades in them. You can also talk to us via the live one-on-one sessions and get instant feedback on all your queries. Whichever field you choose, our engineering assignment help experts are capable of handing over high-quality work to you!
Did You Know?
The special effects that we see in animated movies such as "Jurassic Park", "Interview with the Vampire" etc are created by the Computer engineers? For creating the special effects, engineers use several techniques like "morphing" to make the images seem digitally mastered.
Nowadays, engineers are playing an important role in the initiative of forming Simulation initiative. This is applicable in 3-D modelling projects. One such example is of virtual offices.
Even the theme park industry has a lot of engineers working within them. Interestingly, engineers are involved in designing, building and monitoring the crowd flow in the theme parks.
Probably, now you know why students get so attracted towards this profession, don't you? With lots and lots of employment opportunities, being an engineer also enriches your repository of knowledge on diverse subjects and topics as well. Amidst a wide plethora of types of engineering, choosing a desirable one is the most crucial step for you. So, what are you waiting for? Get straight into your favourite branch of engineering and enjoy the world of new inventions and development every now and then.
Just a reminder, don't forget to attend the classes that you need for engineering!
Welcome To The World Of Engineering- Say 'Hi' To Knowledge And 'No' To Last-minute Assignment Blues With Us!
My Assignment Services is a paradise for engineering students all over the world. We have an in-house panel of over 2,500 erudite writers who have diverse knowledge in multiple subjects. Handling all the nitty-gritty details of every engineering homework that has ever come to us, we have set a record of never letting any of the students go dissatisfied with our work. Due to this, we have achieved a high customer-satisfaction rate of 98% in the last ten years.
Just like we answered one of the queries of engineering students in this blog, that is what classes do you need for engineering, we have already covered all the concerns of students. To make things even more convenient for you, we have launched a new mobile application to give students access to all the answers to their queries instantly.
Go through our blogs to know more about the knowledge that our pristine experts possess! And, if you have any questions, you can contact us anytime, as per your convenience.