Since the inception of the subject of law in the world, students have been wandering here and there in search of reliable sources to satiate their quest of knowledge. Isn't it obvious for such a vast subject that encompasses a variety of branches in itself? All the budding aspirants of the law might have come across a situation where it became tedious to decipher the difference between any two types of laws. In Canada, business law and commercial law are the ones that interest students the most. Having said that "what is the difference between business law and commercial law" is one query that has been in the minds of every student pursuing their educational degree in law.
Are you one among those thousands of law students who get perplexed when it comes to writing either business law or a commercial law homework? Don't worry as you are not the only one who finds it complicated to approach such assessments. Over the years, our law assignment help experts have come to terms with hundreds of thousands of students just like you; beginning from scratch, we have helped them to gain an in-depth understanding of both the laws which has made it possible for them to apply them, as and when needed in their assignments as well in the real-life scenarios.
There has always been a misconception regarding trademark and copyright within the and commercial laws. Budding lawyers take them to same. On the contrary, there lies a thin line of difference between the two. While copyright is applicable only to creative work, trademarks are general signs that help you to distinguish yourself from others (competitors).
If being a lawyer in Canada is your thing, then you ought to research well about the 5 biggest Canadian law firms.
For setting your foot in these firms, you need to back up your grades in the homework. So, let us first help you clarify what is the difference between business law and commercial law.
What Is Business Law?
Business laws are a fixed set of rules that dictate the appropriate method of forming and running a business. Under the vast paradigm of business laws, you can get the instructions for several processes that take place within the boundaries of a business organization. For instance, how to start a business, how to buy an organization, how to manage a firm, etc. all come under business laws. Savvy-business personnel in Canada would be thorough with all the business laws that are applicable here.
There are several types of business laws that govern different sections of businesses. These are:
Business formation laws
Zoning law
License laws
Tax laws
Employee laws
Health, fire, air and water pollution department laws
Intellectual property laws
As you can see, each of these laws is specifically designated to govern a particular part of the business organization. Based on these laws, students are rolled out with several back-breaking homework all throughout the year. And, without knowledge on the difference between business law and commercial law, your work would make no sense at all!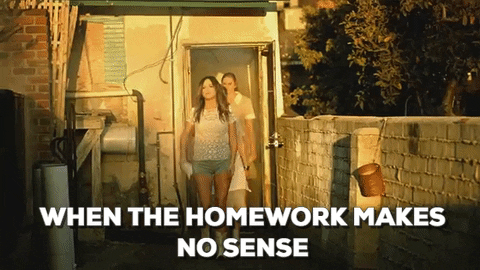 Not to worry, as our business law assignment help experts have already covered a vast array of business law homework for your reference. The image below shows one of the questions that we received recurrently from students in this field.
In the present scenario, the impact of COVID on business organizations is one of the most trending topics for law homework for students. Realising this, we have already established a large repository of relevant reference material for you to hover over!
What is Commercial Law?
The primary area upon which commercial law focusses is the sale and distribution of products or services as well as monitoring the transactions within the business organization. It is regulated by the Uniform Commercial Code (UCC). UCC is a standard set of rules and regulations that dictate the sale and purchase of goods, negotiable instruments, secured transactions and more.
Just like business law, commercial law also has several branches which include:
Contract law
Corporate law
Intellectual property law
Employment law
Data protection law
In the last ten years, our commercial law assignment help experts have also tried their hands over a number of law homework for students. As you can see in the image below, the concept of the IRAC method has been worked upon in this homework.
Students get confused between business law and commercial law due to the overlapping of several areas. To give clarity on what is the difference between business law and commercial law, we will now tabulate the dissimilarities between these two laws.
Tracing The Difference Between Business Law And Commercial Law: Straight From The Desk Of Our Experts!
By now, you might have got a brief knowledge of both of these laws. However, our law assignment help experts have narrowed the topic even further for you. Here, we have highlighted only the key differences between business and commercial law.
Hopefully, we have been successful in imparting all the requisite knowledge for writing a law homework on business and commercial law. If there are any questions left unanswered, then you can simply talk to our law homework writers in Canada via the live one-on-one sessions and get them clarified from us instantly.
Did You Know?
As per the market research reports in Canada, there has been tremendous growth in the law firms industry in recent years. It is estimated that in the coming few years, there will be an expansion in the law industry at a rate of 2.1%
Post Britain stopped setting up laws for Canada from 1931, "Parliamentary Supremacy" was followed till 1982 to make laws.
In the year 1982, the Charter of Rights and Freedoms was incorporated within the Canadian constitution
Quite fascinating, aren't they? There's a lot more to know when it comes to finding out the difference between business law and commercial law. My Assignment Services has become a one-stop destination for students to seek all the answers from. So, what are you waiting for? Bring on your queries to us!
Get In Touch With Our Professional Law Homework Help Writers And Get Amazing Value-added Services Today!
There has always been a tussle between the career options within the broad umbrella of law. Whichever branch you choose for yourself, our law assignment help experts are all at your service throughout the day and night. Witnessing an overwhelming response from millions of students all across the globe, My Assignment Services now offers a wide range of lucrative benefits to students to make their task of writing a law homework even easier.
Just like we aided you in deciphering the answers to what is the difference between business law and commercial law in this blog, we have covered ample topics like this for the reference purpose of students, whenever they get stuck in their work. Since the last ten years, we are marching ahead with pride, making the dreams of securing desirable grades in law assignments of several students come true.
Download our new mobile application today and explore the value-added features that we are offering you now!