Situated just beside the Indian Ocean, Perth is known as the capital city of Western Australia. It is considered to be a true paradise for international students. There is a reason as to why this vivacious city is known to be the most liveable cities in the world, isn't it? Before we go on talking about the educational prospects that you can foresee here, the experts atMy Assignment Serviceshave prepared a to-do list for you, if you are visiting this place anytime soon.
Excited much to explore the bounty of nature at Perth? But, first, let me give you a glimpse of the educational opportunities that Perth offer students round the globe.
A Hub Of World-Class Education
Every year, the number of students flocking off to Perth is increasing at an exponential rate. This is mainly due to the excellent educational opportunities that students get here. This magnificent city tables a plethora of programs to choose from. For instance, you can savour a technical, business or any other course in the universities that are located here. This is due to the multidisciplinary approach followed by the universities present in Perth. I am sure, now your inquisitive mind already wants to knowwhich are the best universities in, isn't it? So, let's not waste any more time and get straight to the list.
Confused About Choosing The Best University In Perth?
No need to be confused. We are there to help you.There are a lot of universities in Perth that have multiple disciplines. So, based on the subject that you want to choose, you can get a lot of universities to choose from.For instance, a student who is interested in studying political economy, social changes, policy-making etc consider Murdoch university to be the best one for them.Similarly, a student who has an interest in engineering and mining think Curtin university to be the best one for them (based on the QS world university rankings). Well, if we combine all the parameters and then devise a list for you, then these are the following universities that are mostly preferred by students.
Murdoch university
University of Notre Dame
Curtin University of Technology
Edith Cowan University
University of Western Australia
As per our
assignment help
experts, these are the universities that every 9 out of 10 students who come to us are enrolled in. This is because these universities not only have the best world-class facilities but also constitute of the most highly-qualified staff and educators as well. In addition to this, students also get a plethora of subjects to choose here, that contribute immensely in taking them a step closer to their dream future.
You Think You Know Everything About Perth Now? Read On!
Perth is a fascinating world in itself. The more you explore it, the more you unravel different levels of dimensions that keep you going further. So, let us now take you around certain unknown facts about Perth that we bet, you didn't know before!
1. Initially Boorloo, now Perth!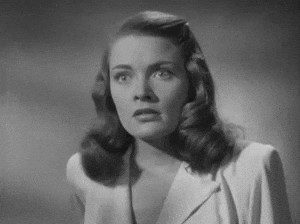 Say what? Even you have come across this the first time in your life, isn't it? Well, this is an unknown fact that the place where Perth is situated now was known as Boorloo initially. There was a tribal land known as Mooro, of which Boorloo was a part of. This is the reason Perth is also known to be the second most isolated capital city in the world (first in the list is Honolulu).
2. City of lights
Perth is also known as the 'city of lights'. This is because, in 1962, people in Perth lit their house lights and streetlights when John Glenn, an American astronaut passed overhead. From then on, the city came to be known as the city of lights.
3. Perth constitutes the largest inner-city park in the world
Normally, people consider New York's Central (NYC) Park to be the largest in the world, but what if I say Kings Park in Perth is way larger than the NYC park? Yes, it's true. This magnificent city has the largest park in the world.
4. Bali closer or Canberra?
Many of us think that a region which is in the same country would be closer as compared to the one that is situated in some other country, isn't it? Get your facts right, as Perth is closer to Bali, Indonesia as compared to Canberra, Australia. So, when you stay here, you would reach Bali in just 3 hours it would take 4 hours to reach Canberra.
Isn't this interesting? So now all you Perthians, as well as the international students, can easily experience a paradisiac getaway anytime!
5. The one and the only abode of Quokkas
Australia is known as the land of kangaroos and koalas. But, Perth has a lot more to offer. Quokkas, that are considered to be the happiest creatures in the world are only found on Rottnest Island in Perth.So, you can go and click a selfie with one of these maybe?
Explore The Opulence Of Perth While We Take Care Of Your Assignments!
Students around the world yearn to enjoy the bounty that the sumptuous Perth offers. There are a lot of things that might be in your bucket-list as well. However, the back-breaking assignments that are rolled out to you are the hurdle that is stopping you do them? Hand over all assignment-related tensions toMy Assignment Services. We are a team of more than 5000assignment helpprofessionals, who are here to take care of your assignments. So, get in touch with us now. Fill up your details in the form available on our website or simply contact our customer care team and they will help you.